welcome to mlb manager 2018
TAKE THE AWARD-WINNING OUT OF THE PARK BASEBALL EXPERIENCE WITH YOU WHEREVER YOU GO TO GUIDE YOUR TEAM TO GLORY! BUILD A FRANCHISE YOUR WAY – SCOUT AND DRAFT PROSPECTS, TRADE FOR KEY NEEDS, SIGN IMPACT FREE AGENTS, THEN CALL THE SHOTS FROM THE DUGOUT. MLB MANAGER 2018 IS DEEPER AND MORE AUTHENTIC THAN ANY MOBILE BASEBALL GAME – AND IT'S LICENSED BY MLB AND THE MLBPA!

THE TOTAL MOBILE BASEBALL EXPERIENCE
A LIVING WORLD, WITH FULL 2018 MLB ROSTERS AND TOP MINOR LEAGUE PROSPECTS, BUILT ON THE AWARD-WINNING OUT OF THE PARK BASEBALL ENGINE!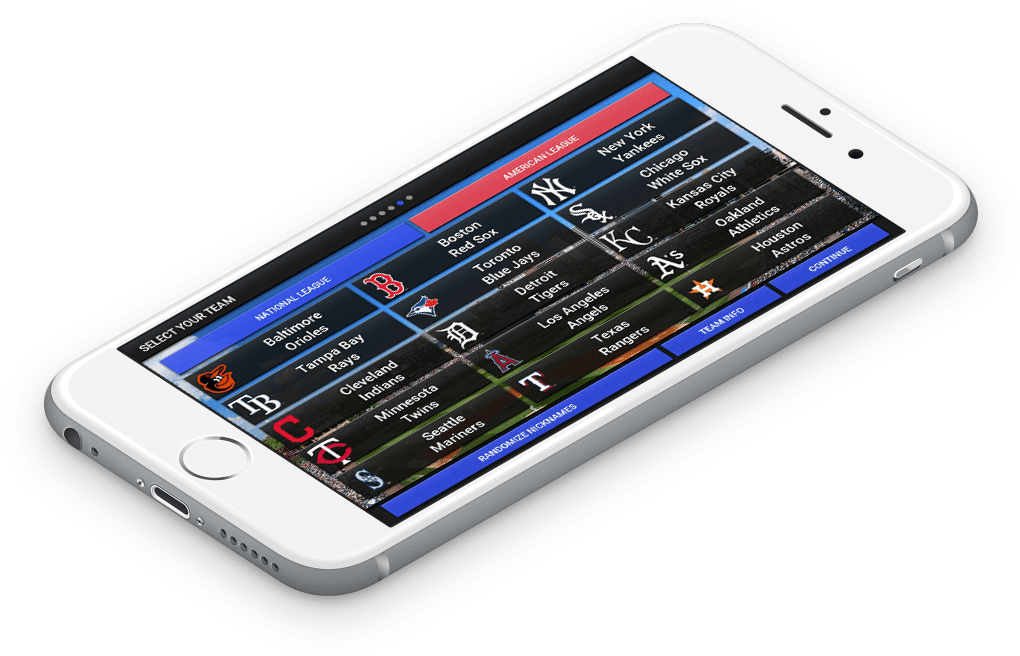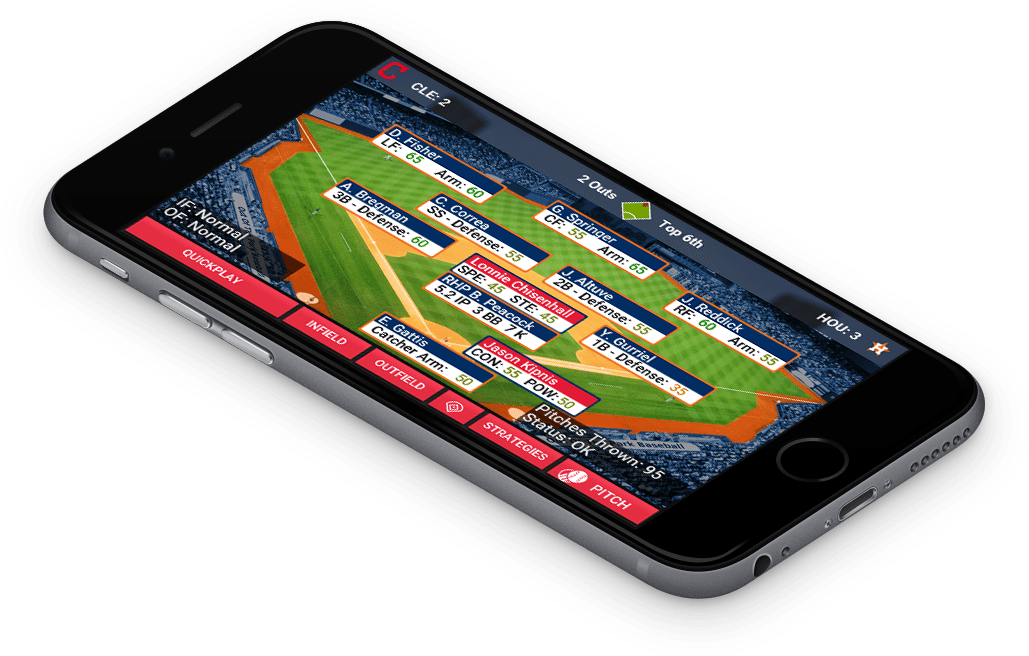 NEW AI IMPROVEMENTS PUT TODAY'S BASEBALL STRATEGY IN YOUR HANDS. CREATE YOUR OWN UNIVERSE WITH OVER 800 FICTIONAL TEAM LOGOS.

TRADE, DRAFT, SIGN FREE AGENTS, SET LINEUPS AND ROTATIONS – THEN SEE IT ALL UNFOLD BASED ON YOUR PLANS. CAN YOU WIN THE WORLD SERIES?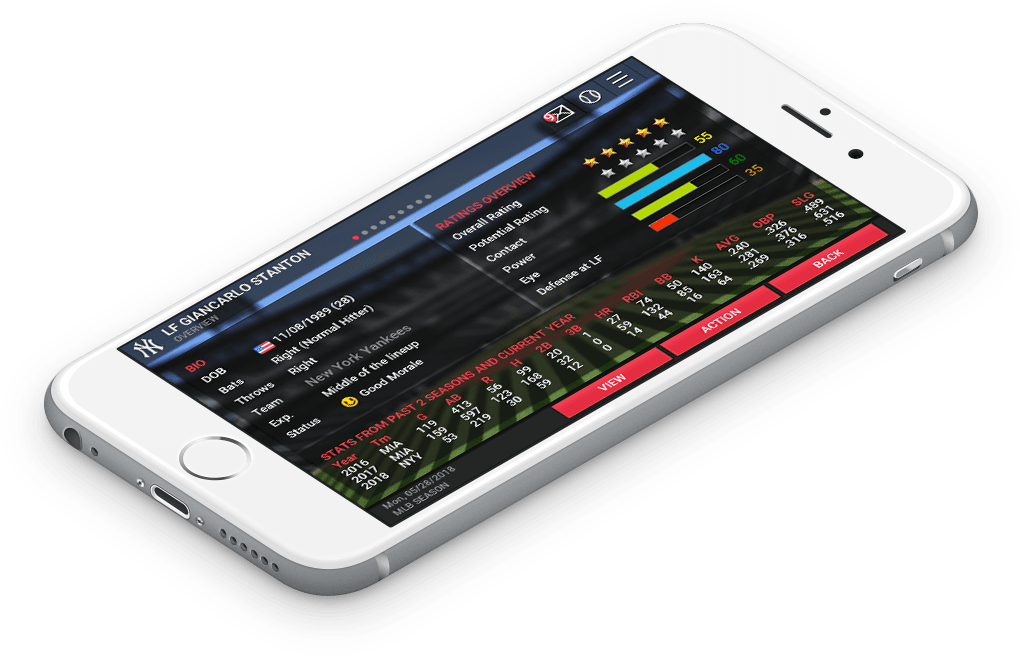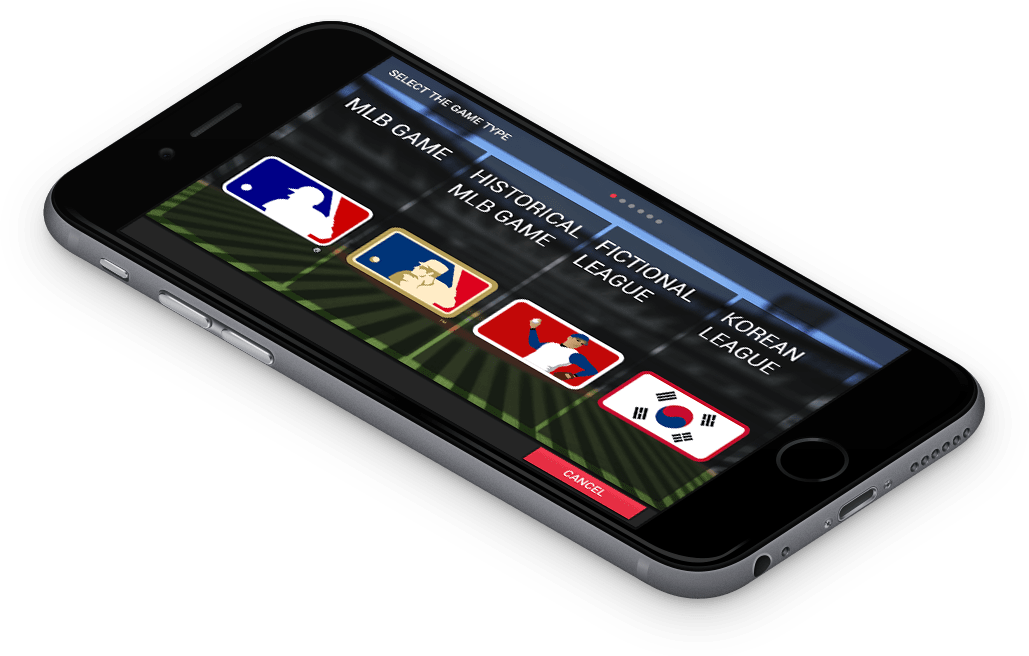 START WITH THE 2018 MLB SEASON AND PLAY DECADES INTO THE FUTURE, PLAY PAST SEASONS (1902, 1965, and 2014 INCLUDED FREE!), CREATE FICTIONAL LEAGUES, AND/OR PLAY THE REAL 2018 KOREAN LEAGUE!
THE ENTIRE HISTORY OF BASEBALL
DLC PACKS INCLUDE SINGLE HISTORICAL SEASONS, 10-PACKS, OR 117 REAL MLB CAMPAIGNS – ALL AT YOUR FINGERTIPS!