Slip the World Series in Your Pocket!
iOOTP, Driven By the Ultra-Realistic OOTP Engine,
is Headed to the iOS App Store!
March is almost over, which means baseball's Opening Day is just around the corner. Pre-orders for Out of the Park Baseball 12 are in full swing, but we wanted to let you know about another game we have on deck: iOOTP, which you'll be able to play on iPhone, iPod touch, and iPad. It will be available in Apple's iOS App Store next month. Pricing is just $4.99, which is a steal for the opportunity to carry all the excitement of OOTP in your pocket.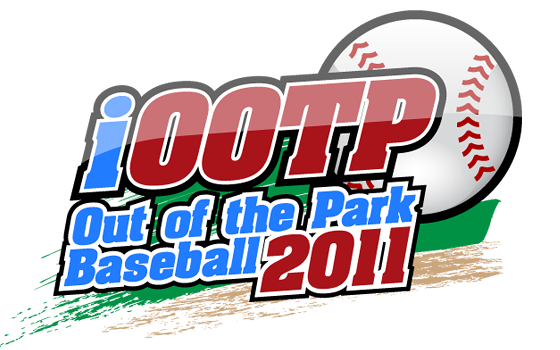 Check out iOOTP's impressive lineup of features:
Three game modes - Major Leagues, Fictional, and Historical - with unlimited career play:

Major Leagues lets you take the helm of your favorite team and guide it through the 2011 season and into the future.
Fictional offers two leagues full of fictional players and the ability to set them up with 2 divisions and 8 teams, 4 divisions and 16 teams, or 6 divisions and 30 teams.
Historical serves up three exciting past seasons to recreate - 1923, 1965, and 2004 - with the chance to buy more in-game for just $0.99 each!

Action driven by the ultra-realistic OOTP game engine, letting you simulate games or play them out individually as you dictate strategies and follow the exciting play-by-play commentary.
An in-depth financial system that lets you trade players, negotiate contract extensions, sign free agents, draft players, move players between the active roster, minor league roster and the disabled list, and more.
Managerial options that include depth charts, in-game strategies such as defensive alignments and hitting tactics, and the ability to set your lineups, rotation, and bullpen.
We'll be revealing more in the coming weeks, so stay tuned. In the meantime, you can visit the iOOTP forum on our web site and join the chatter about the game.
OOTP 12 Pre-Orders Still $29.99
And don't forget that you can still pre-order OOTP 12 for $29.99, which is 25% off the list price. It offers 2011 Major League rosters, a revamped financial system, an online league interface, expanded storylines, AI improvements, and more.
Pre-Order OOTP 12 for
PC Windows and Mac OS X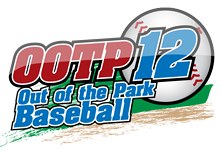 Among the gamers anxiously awaiting OOTP 12 and iOOTP is Bob Figarotta, winner of the second-generation iPad we gave away at the beginning of March. He's been playing OOTP since 2000 - "It's been fun watching the game grow into what it is today," he told us. He and some friends found OOTP while looking for a way to run an online baseball league, which he said eventually became multiple leagues.
"For myself," he said, "I travel quite a bit for my job, and to many places far away from home. With an internet connection, I can have a piece of my home life join me wherever I am. And the friends I have made online kind of take the trip with me, as I am usually talking trades or commenting on things going on in the league from wherever I go. I find OOTP to be a micromanager's dream, and a fun way to interact with baseball enthusiasts around the world."
Bob is involved in four online leagues that are currently in years between 2017 and 2039. "Each of them has some terrific owners and, more importantly, good people. We've all kind of grown old together," he said.
Those leagues are:
OOTP on Facebook and Twitter
Don't forget, we have our own Facebook and Twitter pages and post regular updates there. So if you want to get the latest news on OOTP 12 and iOOTP, please click on the icons below and add us as friends or follow us!


We are doing our best to complete OOTP 12 and iOOTP as quickly as possible. In the meantime, enjoy Opening Day and the early part of the baseball season!
The OOTP Developments Team