Twenty years of dedication to sports strategy gaming excellence has led to this – the biggest, boldest, and most-anticipated release of the award-winning sports gaming franchise:
Out of the Park Baseball 20
The game plays out in ways you've never seen before! Gorgeous 3D visuals in beautiful stadiums immerse you in the world of the MLB.
The entire history of baseball – from the late 1800's through today – is at your fingertips. Manage any franchise from any point in history – or create your own fictional universe!
Baseball constantly evolves, and so does OOTP! Change with the times, or keep it 'old school'. Draft, scout, trade, analyze, and sign the kinds of players YOU want
2019 Opening Day Rosters for MLB, MILB, international leagues, and indie leagues
Live Services! Start a new MLB game any day during the regular season with up-to-date rosters, standings, stats and player ratings, or to update player ratings in your current game based on their current performances
Hundreds of new motion-capture-powered 3D animations make the in-game experience joyous to play – diving plays, shoestring catches, walk-off celebrations, and so much more
New modern strategy approaches, including 'openers' and 'followers', aggressive pennant race and Postseason pitching and hitting strategies, and smart decision before, during, and after the game

Improved AI for trades, contracts, roster building, and player evaluation

Optimized historical simulations

New tiebreaker calculations
Graphical spray charts

Improved HTML reporting and upgraded user interface
Dozens of new achievements in the popular Challenge Mode

Perfect Team Mode 2.0 – the online revolution continues!

Multi-tournament participation, powering vast expansion of league scenarios

Smarter player lineups with backup positioning designed to optimize your team over the 162-game grind

Hundreds of small tweaks longtime fans and newcomers alike will love

And much more!
20 YEARS OF STRATEGY GAMING EXCELLENCE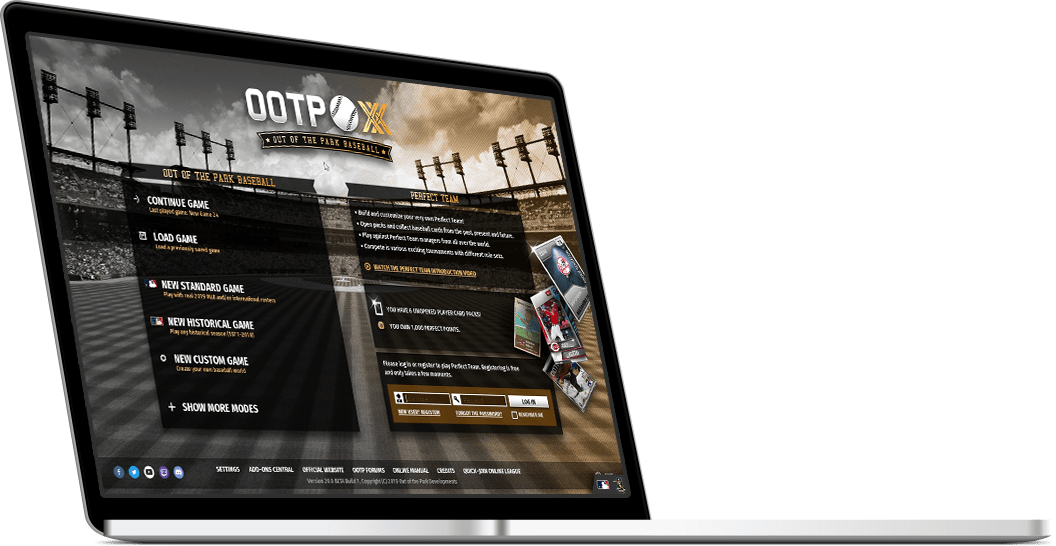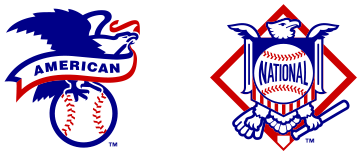 Out of the Park Baseball 20 is the result of two decades of dedication to building the best strategic sports game in the world. Licensed by MLB and MLBPA, Out of the Park Baseball 20 is our biggest game ever. It has something for everyone – single player, multiplayer, with or against friends, global competitive events, and more.

With complete immersion in the world of running a baseball franchise from the majors to all levels of the minors, Out of the Park Baseball 20 rewards all its players in unique ways.
Pick any MLB or minor league team from the present or the past and manage, scout, draft, trade, and sign based on how YOU want to build a winning franchise. Are you old school or new school? Advanced analytics or traditional stats? However you want to play, it's there for you.


AUTHENTICITY IN EVERY CORNER
OOTP 20 includes logos and uniforms for all minor league baseball teams as well as hundreds of historical MLB logos!