Out of the Park Baseball 18 is the best baseball management game ever created. Can you guide your favorite baseball team to glory, win the World Series and build a dynasty?
Beautiful new MLB 3D ballpark models, 3D game highlight reels, better player animations,
more realistic player and ball movement take the OOTP in-game experience to another level.
Play games in Challenge Mode, unlock achievements and compare your season scores and accolades to OOTP players from all over the world. Are you the best OOTP manager on the planet?
The historical minor league database has been expanded to include many Negro League seasons, making countless what-if scenarios possible. Let the legendary Negro League players compete against MLB players of the past.
2017 Opening Day Rosters for MLB, MiLB, 8 International Leagues and several Indy Leagues.
Tournaments and fall leagues
Improved ai
Redesigned injury system
Ability to retain players salaries in trades
New options for team promotions and relegations between leagues
Many 2017 CBA rule changes are incorporated in modern MLB games
Improved player morale / team chemistry system
Improved player creation & development system
Improved game recaps
Enhanced play-by-play text and league news
Beautiful new interface with three different skins
GREATNESS
HAS NO BOUNDARIES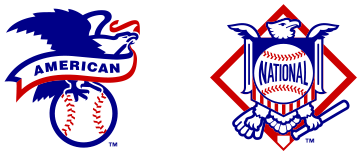 Out of the Park Baseball 18, licensed by MLB.com and the MLBPA, is our deepest and most-rewarding baseball strategy game yet.

Featuring an unparalleled level of immersion into every aspect of running a baseball franchise, Out of the Park Baseball 18 rewards longtime fans and new players alike.
Pick any MLB or minor league team from the present or the past and manage, scout, draft, trade and sign free based on how YOU want to build a winning franchise. Are you old schoool or new school? Advanced analytics or traditional stats? Play on your own or against your friends in dozens of different ways.
If you are new to Out of the Park Baseball, we recommend checking out these tutorials which give you a basic understanding of the game's features and interface.

Tutorial #1 – Getting Started
Tutorial #2 – The Interface
Tutorial #3 – Basic Team Management
OOTP 18 includes logos & uniforms for all minor league baseball teams as well as hundreds of historical MLB logos!