Gorgeous visuals in BRAND NEW beautiful 3D stadiums immerse you in the world of MLB and KBO!
The entire history of MLB baseball – from the late 1800s through today – is at your fingertips. Manage any MLB franchise from any point in history – or create your own fictional universe!

Baseball constantly evolves, and so does OOTP! Change with the times, or keep it 'old school'. Draft, scout, trade, analyze, and sign the kinds of players YOU want.

FRANCHISE MODE TRANSFORMED!
All new 3D ballparks for EVERY MLB and KBO club look amazing and immerse you in the game day experience!

3D Ballpark Construction Kit 2.0! The dream keeps getting bigger. Create your own custom ballpark however you like it!
New Coaching system upgrades have a huge impact on how you manage your organization

At long last – build your franchise's dream ballpark! Our 3D Ballpark Construction Kit allows you to configure a 3D stadium to your whims. Choose from many different field shapes and sizes, ballpark layouts and architectural elements

All new team and player strategies give you total control over how your team plays, down to the smallest detail!

New 2021 rosters, rules, and events for MLB!
All new KBO license! The KBO is a unique league with its own features, including Regional Draft rounds, foreigner signing limits, and other authentic rules and structures.
THE BEST GETS BETTER WITH PERFECT TEAM 22!
Perfect Team 22 is back and bigger than ever!

All new Perfect Draft mode! Put together an amazing team in moments and instantly play others for killer rewards!

Brand new Points-based Missions!

All new Tournament options!

All new player and team strategies let you define your winning style!

New Manage Cards screen to display more ratings, filters, and sort options!
Gorgeous new Perfect Team Card Art!
22 YEARS OF STRATEGY GAMING EXCELLENCE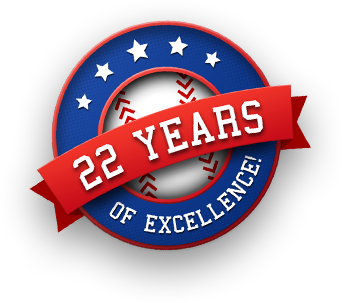 OUT OF THE PARK BASEBALL 22 IS THE RESULT OF OVER TWO DECADES OF DEDICATION TO BUILDING THE BEST STRATEGIC SPORTS GAME IN THE WORLD. LICENSED BY KBO, MLB AND MLBPA, OUT OF THE PARK BASEBALL 22 IS OUR BIGGEST AND BEST GAME EVER. IT HAS SOMETHING FOR EVERYONE – SINGLE PLAYER, MULTIPLAYER, WITH OR AGAINST FRIENDS, GLOBAL COMPETITIVE EVENTS, AND MORE!





AUTHENTICITY IN EVERY CORNER
OOTP 21 includes logos and uniforms for all minor league baseball teams as well as hundreds of historical MLB logos!