Gorgeous 3D visuals in beautiful stadiums immerse you in the world of the MLB.
The entire history of baseball – from the late 1800's through today – is at your fingertips. Manage any franchise from any point in history – or create your own fictional universe!
Baseball constantly evolves, and so does OOTP! Change with the times, or keep it 'old school'. Draft, scout, trade, analyze, and sign the kinds of players YOU want.
2020 Opening Day Rosters for MLB, MILB, international leagues, and indie leagues plus all new events like the London Series and the the MLB at Field of Dreams!
Perfect Team Mode 21 – the online revolution continues! Battle tens of thousands of fellow OOTP fans in an always online baseball universe.

All new Game Flow guides you smartly no matter what time of year it is, and is fully customizable to your liking!
At long last – build your franchise's dream ballpark! Our 3D Ballpark Construction Kit allows you to configure a 3D stadium to your whims. Choose from many different field shapes and sizes, ballpark layouts and architectural elements

All new Scouting and Drafting enhancements, rebuilt from the ground up, offer incredible franchise-building opportunities!
All new All-Star Game activities, including the Home Run Challenge and Prospects Game!
Upgraded Live Services! Start a new MLB game any day during the regular season with up-to-date rosters, standings, stats and player ratings, or to update player ratings in your current game based on their current performances. This year it continues through the full Postseason PLUS adds minor league updates.
New 2020 MLB rules, tactics, and player strategies! The 26- and 28-man rosters, pitchers throwing to a minimum of three batters, and more!

Community-driven UI improvements, including all new drag-and-drop customization, player list statistics configuration, home page widgets, and more!

Faster simulation speed and optimized league storing, saving HD space
Hundreds of small tweaks longtime fans and newcomers alike will love

And much more!

21 YEARS OF STRATEGY GAMING EXCELLENCE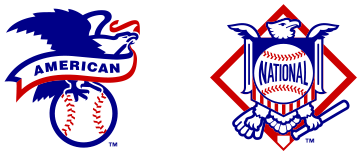 Out of the Park Baseball 21 is the result of over two decades of dedication to building the best strategic sports game in the world. Licensed by MLB and MLBPA, Out of the Park Baseball 21 is our biggest and game ever. It has something for everyone – single player, multiplayer, with or against friends, global competitive events, and more

With complete immersion in the world of running a baseball franchise from the majors to all levels of the minors, Out of the Park Baseball 21 rewards all its players in unique ways.
Pick any MLB or minor league team from the present or the past and manage, scout, draft, trade, and sign based on how YOU want to build a winning franchise. Are you old school or new school? Advanced analytics or traditional stats? However you want to play, it's there for you.



AUTHENTICITY IN EVERY CORNER
OOTP 21 includes logos and uniforms for all minor league baseball teams as well as hundreds of historical MLB logos!