CAN YOU BUILD THE PERFECT TEAM?
PROVE IT TODAY!
Perfect Team is an incredible new free online mode in Out of the Park Baseball. Assemble, customize, and manage your team by collecting baseball cards from the past, present and future of Major League Baseball. Set your strategy and tactics, then compete against players from around the world to see who is truly the best!
Do you have what it takes to build the Perfect Team?
Easy to start, and impossible to stop!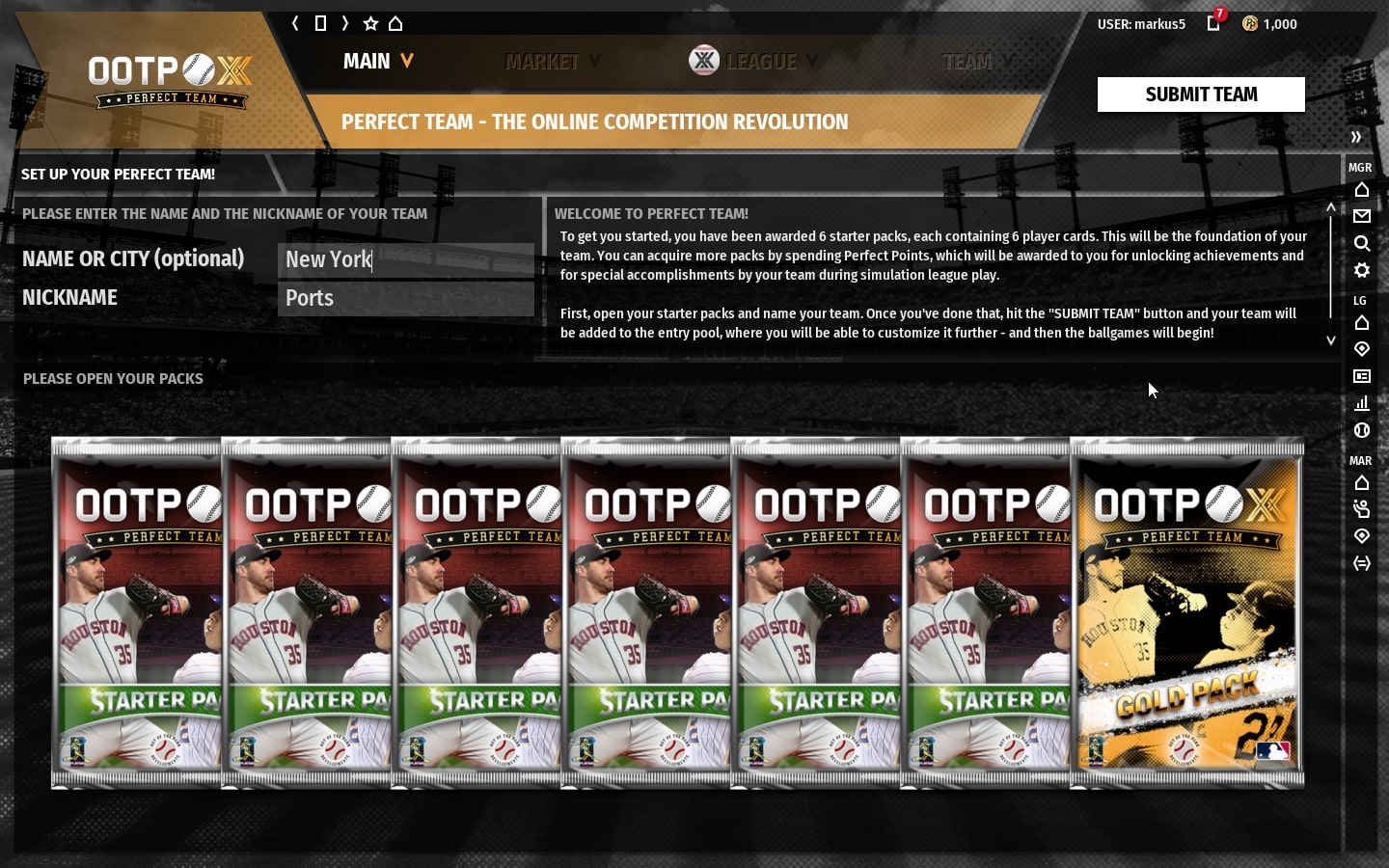 Create your Perfect Team from player cards of the past, present and future.
Get rolling immediately with 6 starter packs that create the foundation of your team instantly.
More than 3000 individual cards available!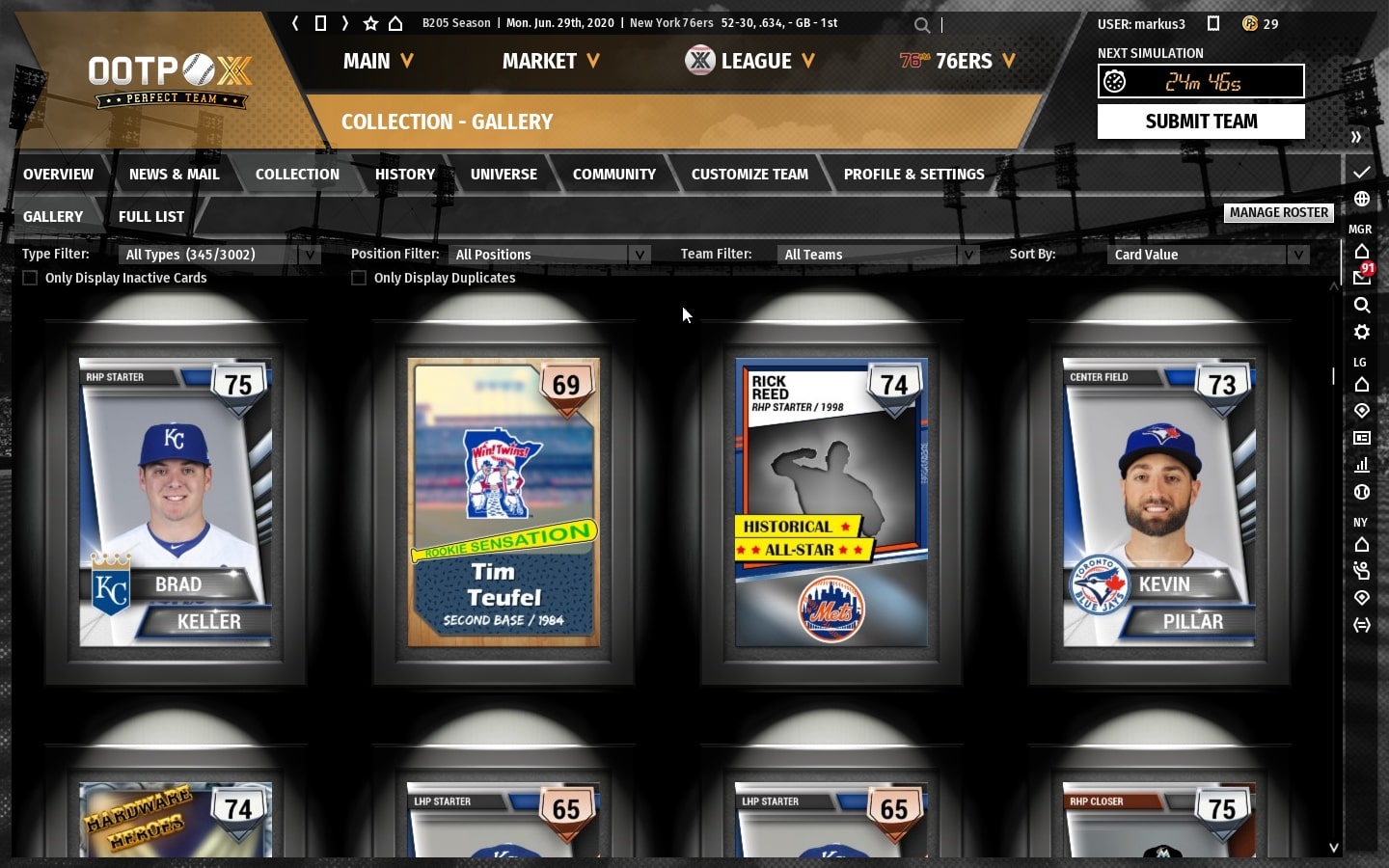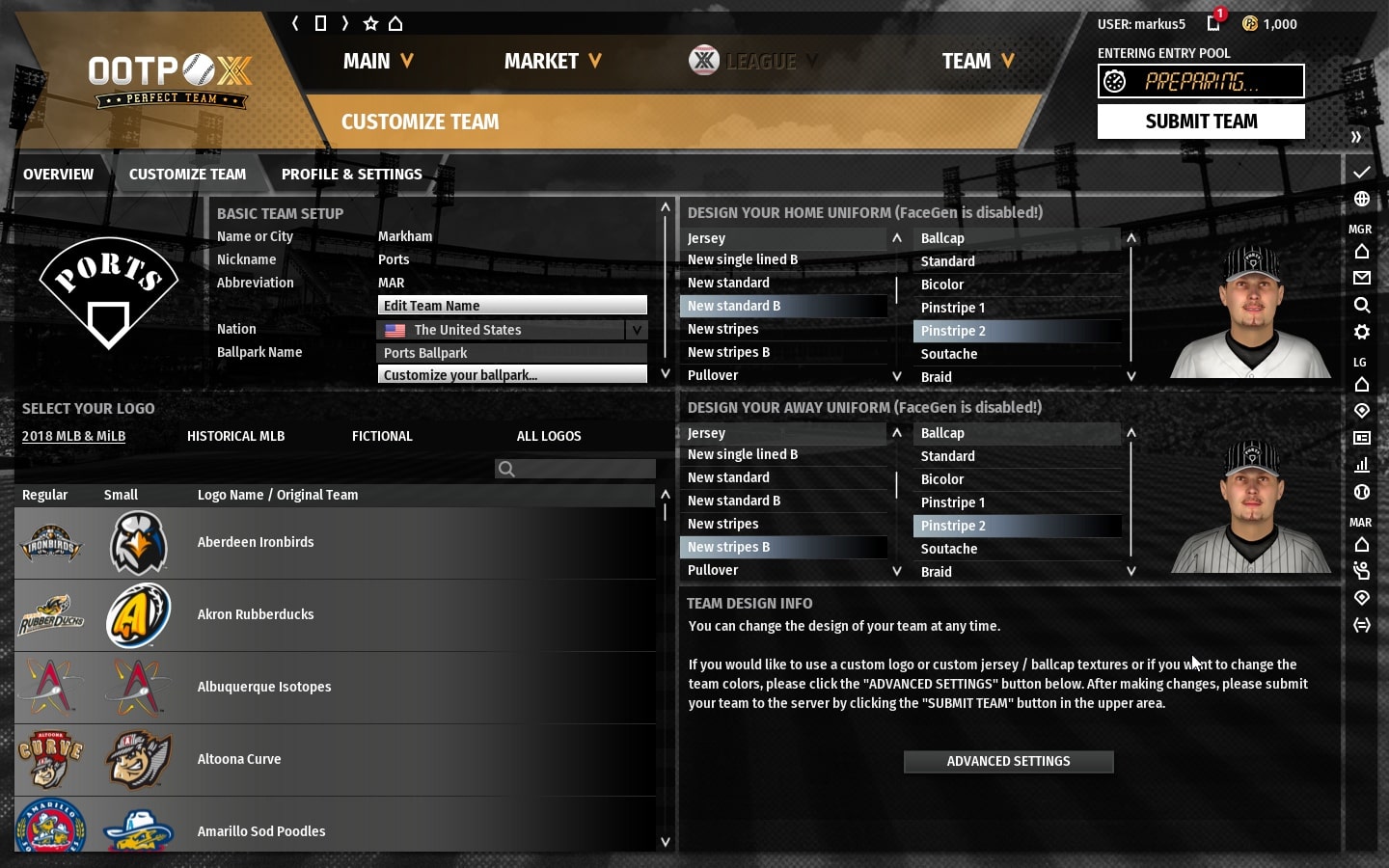 Name your team, design your ballpark, customize home and away uniforms, and choose from over 1200 logos – or upload your own!
Play against Perfect Team managers from all over the world in an multi-tiered league system with promotion and relegation.

Can you reach the Major Leagues and become the ultimate Perfect Team Champion?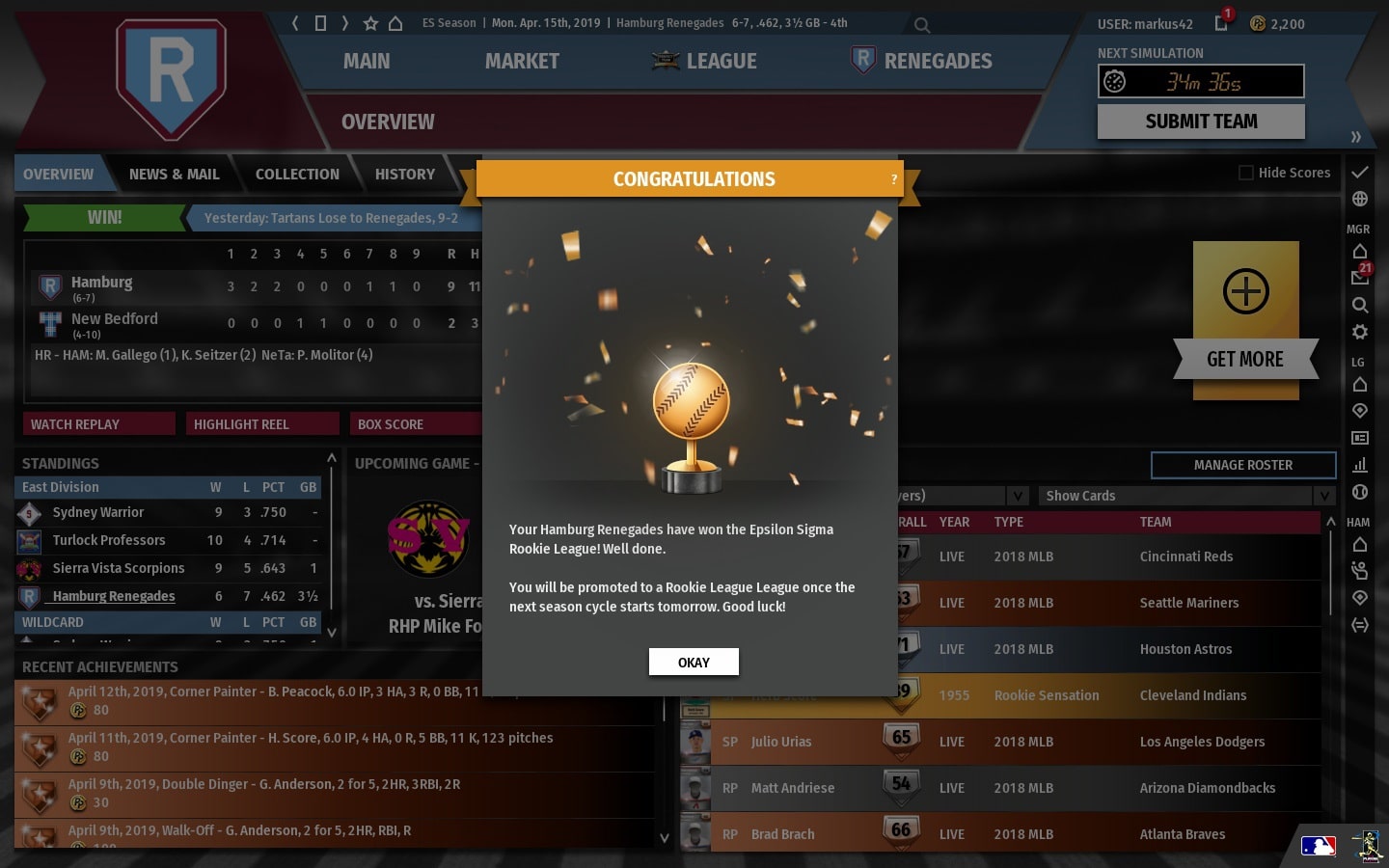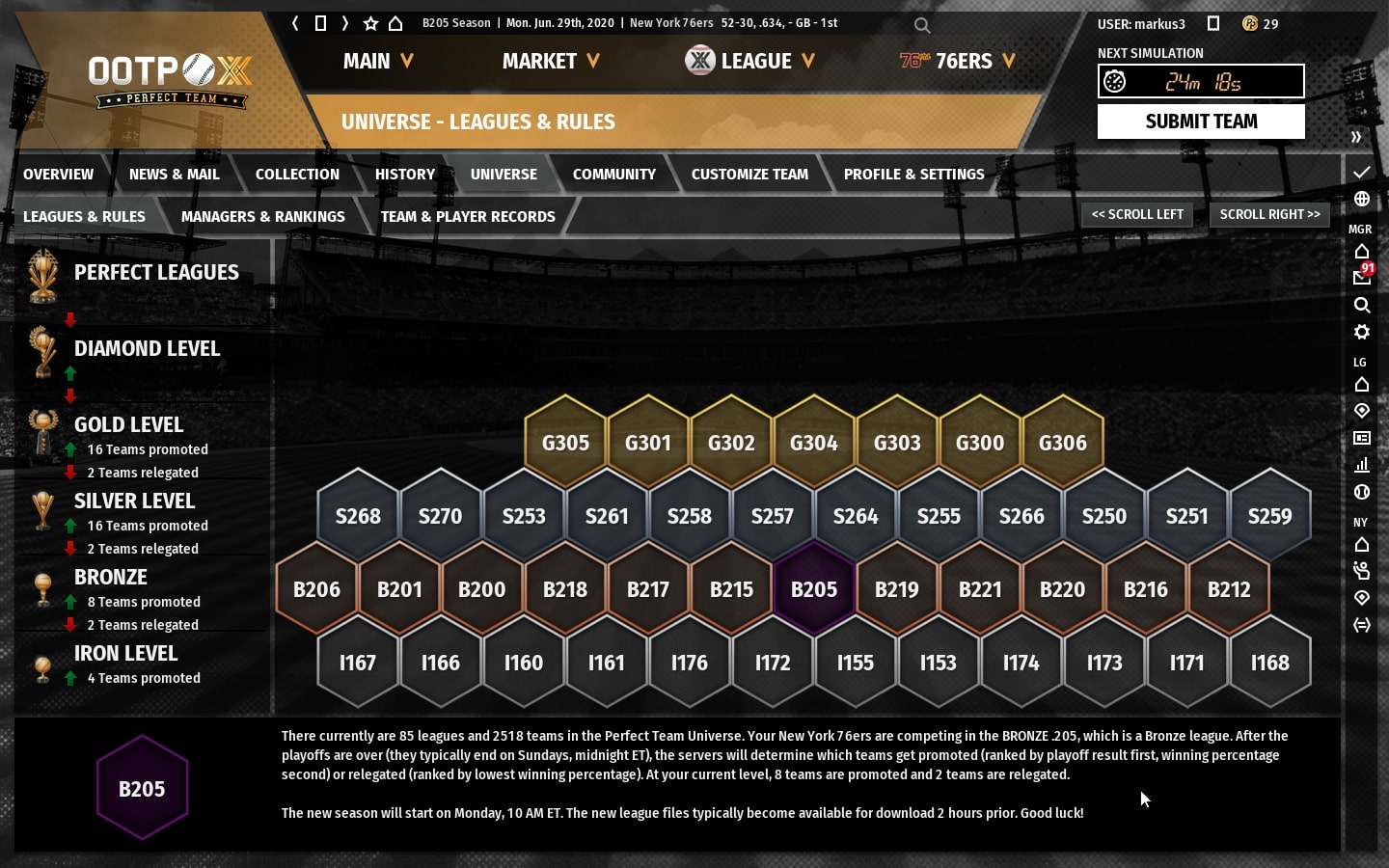 The always-running, always-on Perfect Team online universe keeps things moving so you're never missing out.
Simulations run every 30 minutes, from 10AM ET to 1 AM ET, completing a full season in 7 days.
Earn Perfect Points by unlocking achievements of great player & team performances during simulated games.

Watch 3D highlights or full replays and relive the action.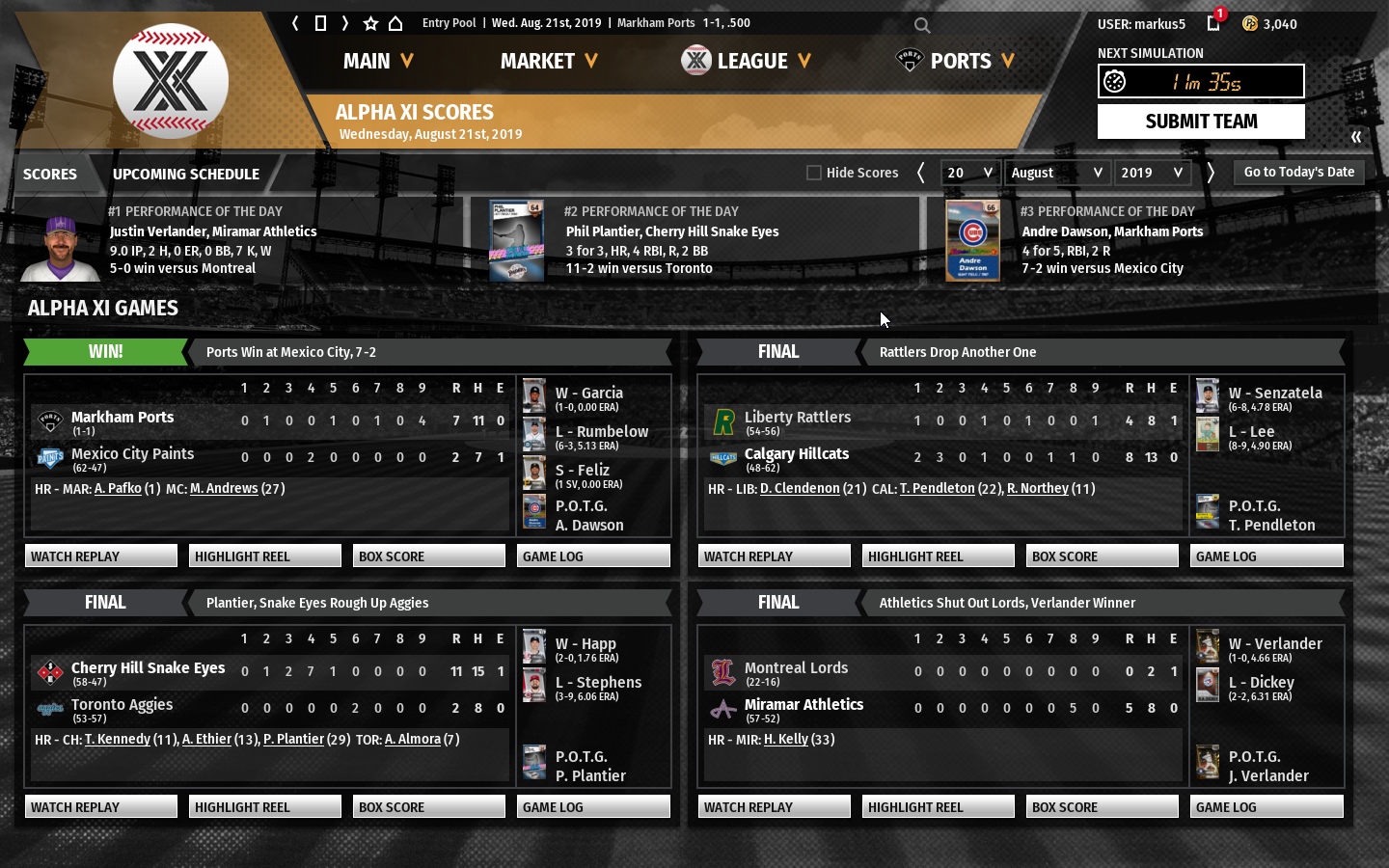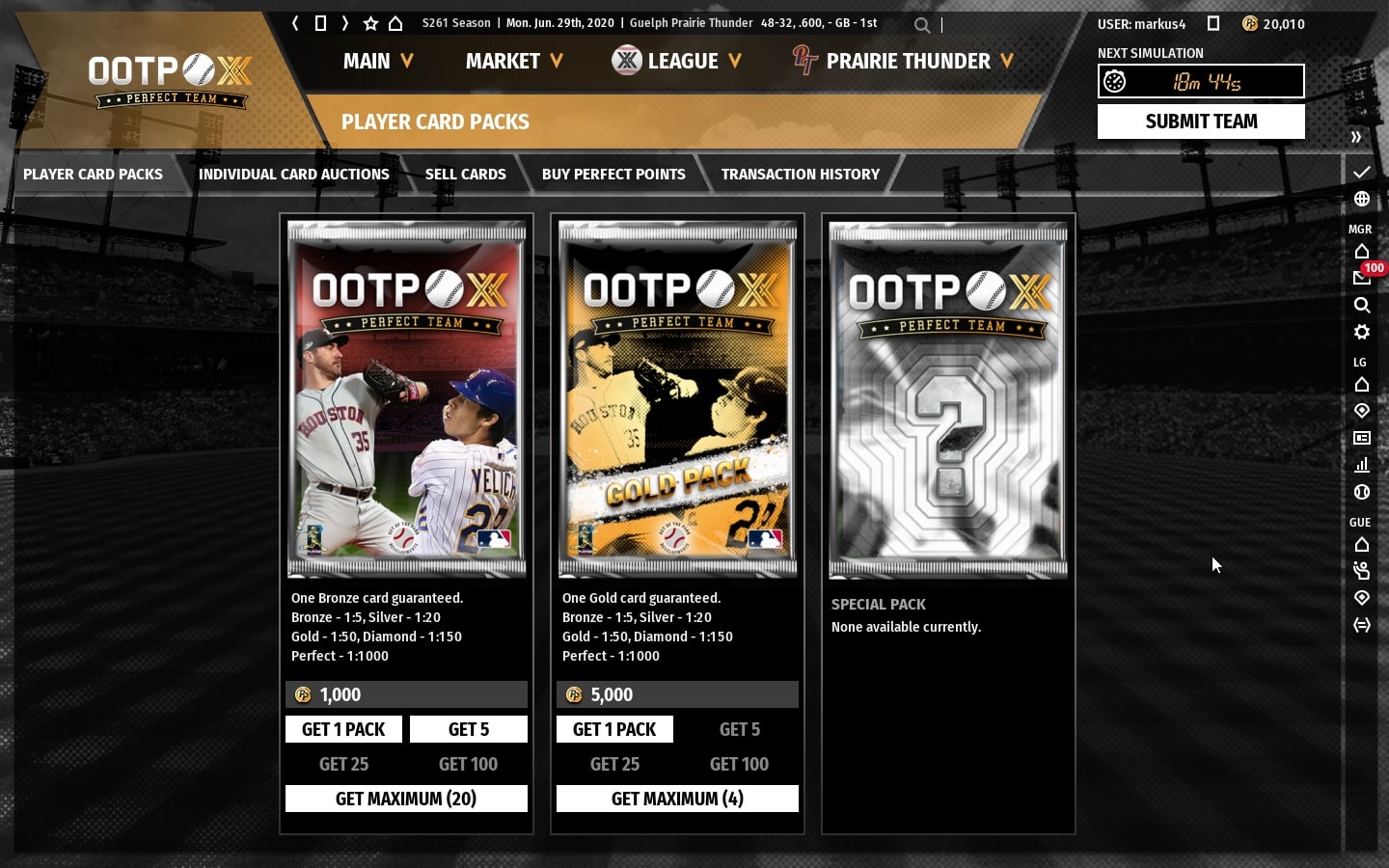 Spend your hard-earned Perfect Points on new player card packs and relive the thrill of opening baseball card packs as a kid.
Will you pull a Perfect Card?
Can't pull that player you want?

No problem! Buy and sell individual cards via auctions on the card market.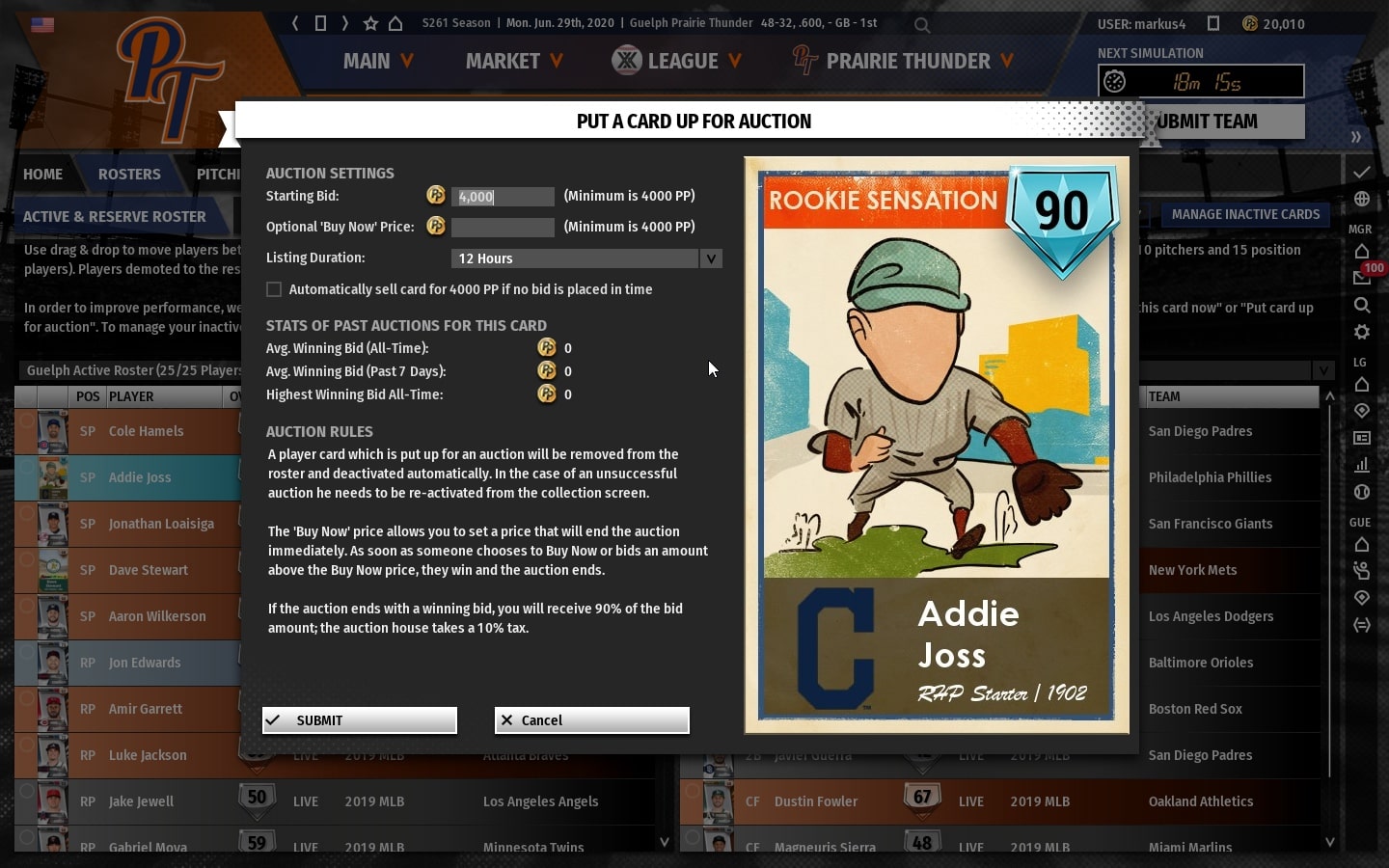 PERFECT TEAM – OUR ULTIMATE ONLINE COMPETITION AND CARD COLLECTION GAME
PLAY IT TODAY IN OUT OF THE PARK BASEBALL 20 FOR FREE!