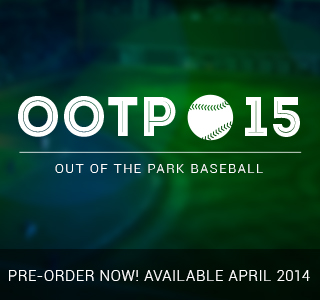 CURT SCHILLING SAYS:
"The only baseball sim I've ever gotten addicted to"
OOTP 14 is just $39.99 $19.99 and features everything you need to build your own baseball world. Simply download the game, make your purchase from the main menu, and play ball! You'll never pay another penny for OOTP 14; there are no subscription fees.
WHAT IS OOTP?

Out of the Park Baseball ("OOTP") is the most sophisticated and best-selling baseball simulation game on the planet. Since its inception, OOTP has won numerous awards, including multiple "Sports Game of the Year" awards, en route to becoming the most immersive, realistic, and customizable baseball experience a fan can ask for!
KEY FEATURES

Manage your own baseball franchise 2013 opening day major league rosters, including full minors
Every historical season from 1871 through 2012 included
Create your fictional leagues, adjust rules and options
Play solo or multiplayer in online leagues
WHAT'S NEW?

New player origin system including international top prospects
New webcast screen including real ballpark diagrams
Great new play-off coverage screen
Recoded scouting & player development
Improved AI, news articles, play by play and much more, please see our release newsletter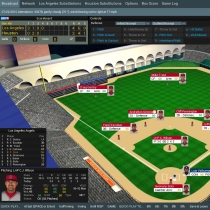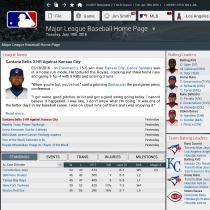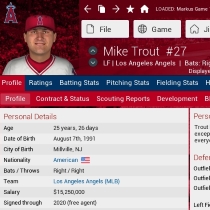 FanGraphs' NotGraphs site gives OOTP 14 a 98 out of 100 (A+) and says: "The best got better."
"... OOTP 14 gives you practically endless possibilities and options to manage a baseball team."
"Just one more pitch will become just one more game that will become just one more season, until you're hopelessly hooked"
PRE-ORDER FOR WINDOWS

PRE-ORDER FOR MAC

PRE-ORDER FOR LINUX
DOWNLOAD FULL VERSION FOR WINDOWS

DOWNLOAD FULL VERSION FOR MAC

DOWNLOAD FULL VERSION FOR LINUX
Out of the Park Baseball 15 Announced!

Pre-order now! OOTP 15 will bring 3D ballpark support, 2014 rosters, real international leagues, and much more! Read more

Out of the Park Baseball 14: Update #6 Released!

We have just released the sixth update for OOTP 14, the version number is 14.6 build #33. It fixes reported bugs and improves features. Read more

Out of the Park Baseball 14: Lots of Reviews Online!

More than 70 reviews listed on our site! OOTP 14 is also listed on metacritics.com again with a score of 86/100. Read more